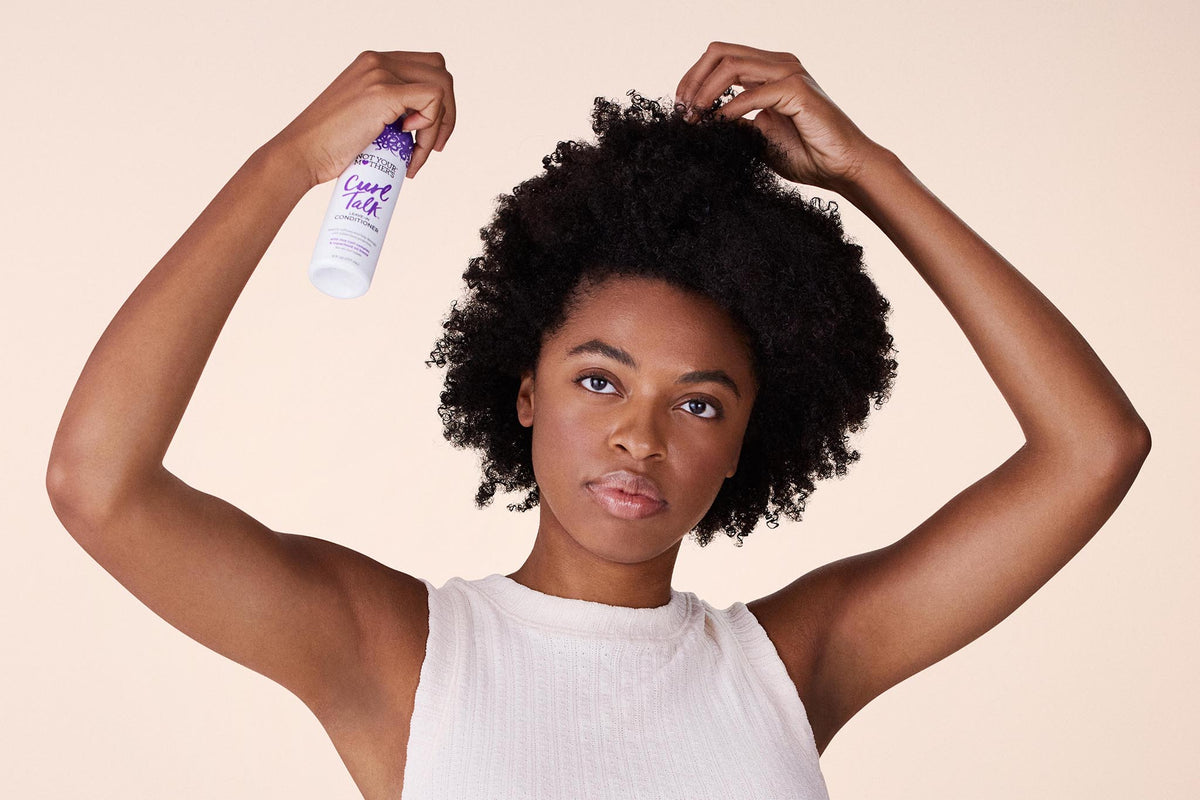 You've probably seen hundreds (if not more) of leave in conditioners on the haircare shelves over the years. You may have even found yourself wondering what they're actually designed to do for your hair. You're not alone!
What is a leave in conditioner and how does a leave in conditioner work?
The primary function of a leave-in conditioner is to enhance and continue building on what traditional conditioner provides for your hair. Traditional conditioner and leave-in conditioner are great moisturizing teammates - conditioner is rinsed out while still in the shower, while a leave-in conditioner is applied and worked into hair after you've washed. And since it's left on hair and not rinsed down the drain, leave-in conditioner is often going to provide even longer lasting shine, detangling, and hydrating benefits than a traditional conditioner may.
In order to provide those lasting benefits, these leave-in conditioners are designed to work in a particular way. Most often, they come in the form of a lightweight, sprayable cream that's applied to damp (or dry) hair. We formulate our leave-in conditioner sprays with something called substantivity in mind – which essentially means the ingredients we include are designed specifically to stick to hair without weighing strands down. As you apply to hair, the leave in conditioner coats the hair strand, leaving strands feeling shinier, moisturized, and easier to comb through or detangle.
Why should I use a leave in conditioner?
Leave-in conditioners are one of the most important products to incorporate in your routine. We put our hair through a lot (looking at you, brushes and hot tools!) and over time, hair gets damaged. Your best contender to fight the frizz and split ends that come from styling and enhance how hair looks and feels between washing is none other than leave-ins. They're working to nourish strands and leave hair looking and feeling healthier with added shine. Plus, if they're formulated right, they make brushing and combing through your wet (or dry) hair a walk in the park.
Which leave in conditioner should I use?
It's safe to say that no matter your hair type, your hair can benefit from using the right leave in conditioner. Luckily, we've created some pretty cool leave-ins for just about every concern!
For those with curly hair, we'd suggest using our Curl Talk™ Leave-In Conditioner. It makes combing through curls easier than ever with added heat protection.
For those with damaged hair, Way to Grow® Leave-In Conditioner will leave strands feeling stronger and looking healthier with added shine.
For those with frizzy hair, you'll need All Eyes on Me™ 10-in-1 for simplifying your routine without sacrificing what you need.
For those with dry hair, grab a bottle of Royal Honey and Kalahari Desert Melon Leave In Conditioner to help hair retain moisture and bring back vibrancy.
When and how do I apply a leave in conditioner?
If you're just starting to incorporate a leave in to your routine, begin by applying on clean, towel-dried hair.  Massage in and work through entire length of hair, focusing on ends.  If you need a boost between washes, apply to dry hair, working up from ends.  We design our leave-in conditioners to be versatile and lightweight enough that they can be used on dry hair for an added dose of moisture and shine to hair between washes, if needed. We know some curlier textures may need to apply leave ins on dry hair – so we design them with that in mind.
Happy conditioning!