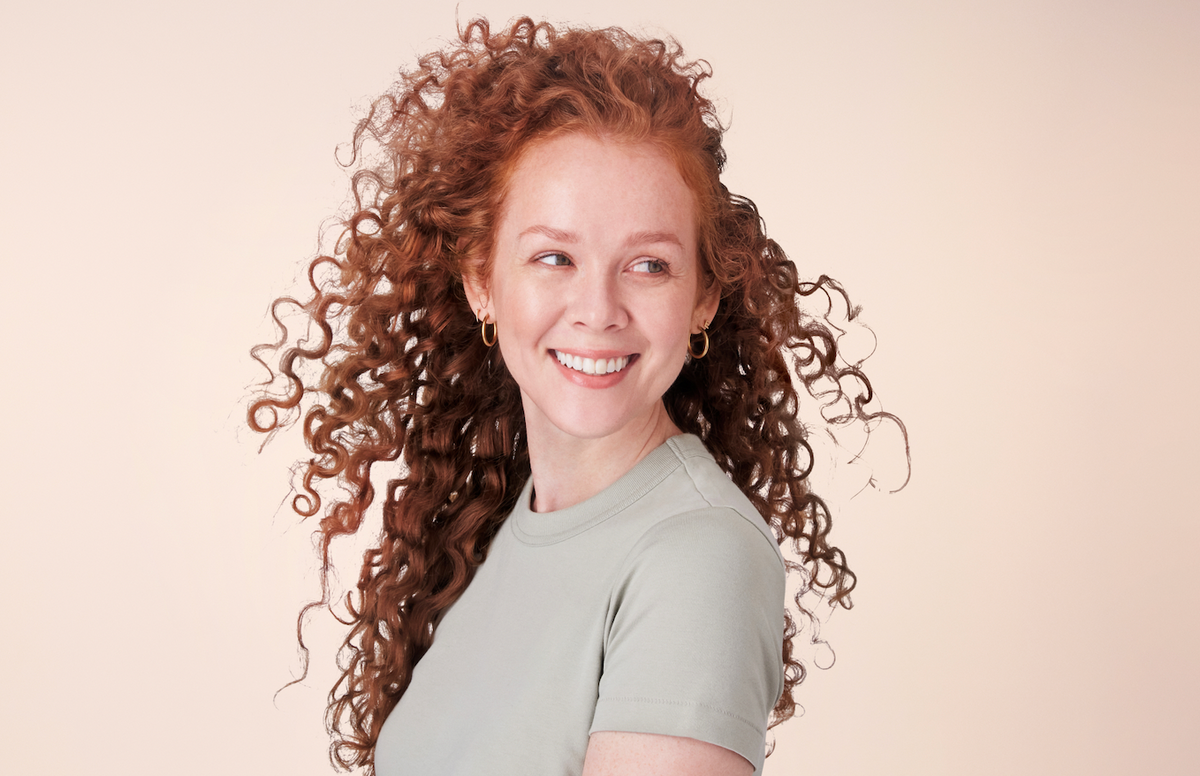 Why you need bond building products.
You've probably been reading about bond building products everywhere, and there's a good reason for it. There are two main types of hair that need bond repair: colored hair and curly hair.
Your hair is made up of chemical bonds that are invisible to the naked eye. And when you dye your hair, you actually have to break some of those bonds for the color to penetrate. So while the color can look amazing, the overall texture of your hair might suffer. The same is true to a degree with curly hair.
By trying to straighten your hair or mold your curls or coils into the shapes that you love, you might be damaging the bonds of your hair. That means you might end up with frizz or a lack of shine. But don't worry! We created a line of protein-enhanced products to help keep your hair looking like it's in perfect condition.
Related: The Real Deal on Leave-In Conditioners
Give Your Hair a Spa Day.
You don't need a special occasion to give your hair an extra moisture boost. By using shampoo, conditioner, and an enriched mask with bond-building ingredients you're not only improving the look of your hair, but you're also strengthening it!
Start with a bond building shampoo: You may want to give your hair a good scrub, but that might further damage the parts that are already made vulnerable by coloring or styling. Use Not Your Mother's Curl Talk Bond Building Shampoo, for a gentle cleanse that also strengthens strands from root to tip. Our Bond Building Shampoo is a silicone-free shampoo that gives you a gentle cleanse while delivering bond repair power to help strengthen your strands from root to tip. There's also an element of aromatherapy with the incredible notes of lemon, jasmine, rose water, sunflower, and sandalwood that make up the heavenly citrus jasmine scent. In case you were wondering, like all the products in this collection, Not Your Mother's Curl Talk Bond Building Shampoo is safe for color-treated hair and all curly hair types. It's also free of sulfate surfactants, silicones, parabens, dyes, and drying alcohol. The best part is that curls are shinier and bouncier than ever.
Next up bond building conditioner: If you're already noticing that your hair feels stronger, that's great! But you should use a bond-building conditioner to seal in the effects. Not to get too technical, but a bonding conditioner will help to strengthen and repair damaged hair bonds. Dry curls suddenly look softer and smoother, while frizz becomes less noticeable as well. Apply a generous amount of Curl Talk Bond Building Conditioner to your hair after you've washed it. Leave in for about three minutes and then rinse thoroughly. If you want a bit more pampering, you can follow with a deep conditioning bond-building mask.
Use an enriched hair mask: If you just finished getting highlights or created a 'do that was a bit too tight, your hair might be starving for a bit of TLC. We created Not Your Mother's Curl Talk Bond Building Mask to strengthen your curls or add a moisture infusion to damaged or colored hair. Infused with Avocado oil and Mauritia Flexuosa Fruit Oil (an incredibly moisturizing oil derived from the moriche palm which grows near wet areas in South America), this mask will seal in moisture and add strength to stressed-out hair. Use after washing and conditioning and leave in for about 5-10 minutes. Feel free to use it every time you wash your hair, but avoid using it near your roots or it might weigh hair down.
P.S. While Curl Talk is a line formulated for curly hair, it's safe for all hair types, even colored, highlighted, or otherwise chemically treated hair.