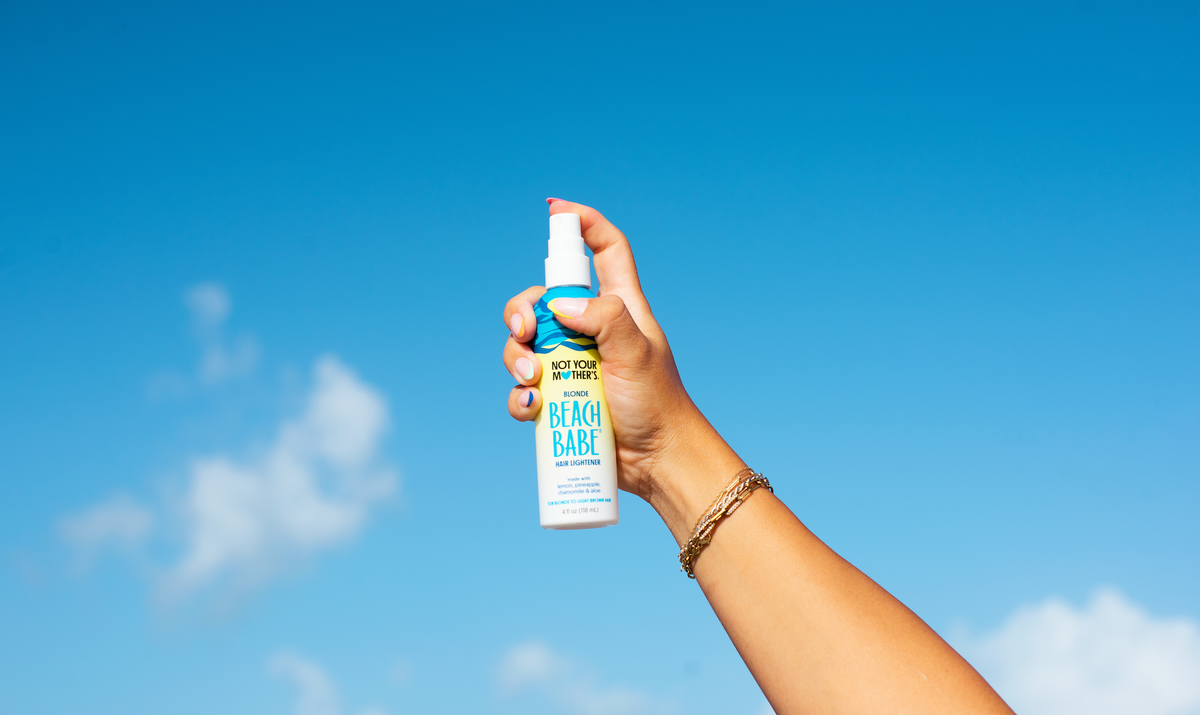 Whether you're heading to the beach for some sun and fun or staying home and vegging out, your hair can always look the part. In other words, if you want sun streaks or beachy waves, you really don't have to wait until you're at the beach.
We gathered a list of our favorite easy-to-use products for any hair type or hairstyle to get you through spring break and beyond.
Beach bag essentials
It seems like the best cliché possible that come spring break hard-working students and their besties head to the oceanside for some time off…and some flirting. Even if the trip isn't about attracting a potential date or mate, it's fun to get dressed up even if you're in a bikini all day long.
Easy beachy waves? Yes, please!
Even if you have baby-fine hair, you can get the look of thick tousled beachy waves. By using a sea salt spray (read all about why sea salt sprays are great for adding texture) on damp hair, you end up adding volume and style. Best yet you can use a sea salt spray on either wet or dry hair. All you have to do is pop a bottle of Beach Babe® Soft Waves Sea Salt Spray in your tote. Spray onto wet hair for a more intense look, or you can use on dry hair for a more subtle effect that will also be softer to the touch. If you love the look of mega waves, pull your hair into a few sections. Spray each section generously and then twist and secure with an elastic. You'll look like you're intent on keeping your hair out of your eyes, but what you'll really be doing is styling your locks while soaking up some rays. Incidentally, all Not Your Mother's hair care products are sulfate surfactant free, paraben free, and color safe.  You'll also find many of our products are also silicone free and vegan, so your hair will be pampered even when you're at the beach.
Sweat-proof hair
Some people manage to glisten, while the rest of us really sweat. Even if you don't have time to shower after a rousing game of volleyball, you can still have amazing hair. Keep a travel-size Clean Freak Original Dry Shampoo in your beach bag. Separate your hair into sections and spray from several inches away. You can either spray directly at your roots *or* you can lift sections with a comb and spray Clean Freak underneath each section to absorb the look of oil and add some lift.
Extend your color
Don't have time to touch up your roots before your next trip? Here's a quick fix. When you get into the sun spray some Beach Babe Hair Lightener on your roots. Not only does the UV and heat activated hair lightener smell great, it can help blend any incoming roots. This gradual hair lightener is powered by low level lightening agents we've specifically formulated to work effectively, without any unnecessary drying. Your hair strands are left lighter, brighter, and moisturized thanks to this formula!
Dry shampoo for clip-in hair
Whether that gorgeous mane is growing out of your head, or you have some help from hair your wear, dry shampoo can help. Some toppers or clip-in hair extensions are made of synthetic fibers that can look a bit too shiny which sometimes looks noticeable. A hairdresser friend told us that she always adds a spritz of dry shampoo to clip in hair extensions to help mimic the look of natural hair.
Quick tips for using dry shampoo:
Shake can vigorously
Hold can about 8-10 inches away from your head and spray onto roots
Use dry shampoo in layers. Start with a light coat and then work your way to one more if your hair needs more of a boost
Massage dry shampoo with your fingertips until it vanishes. When working with the tinted dry shampoo you want to very gently massage.