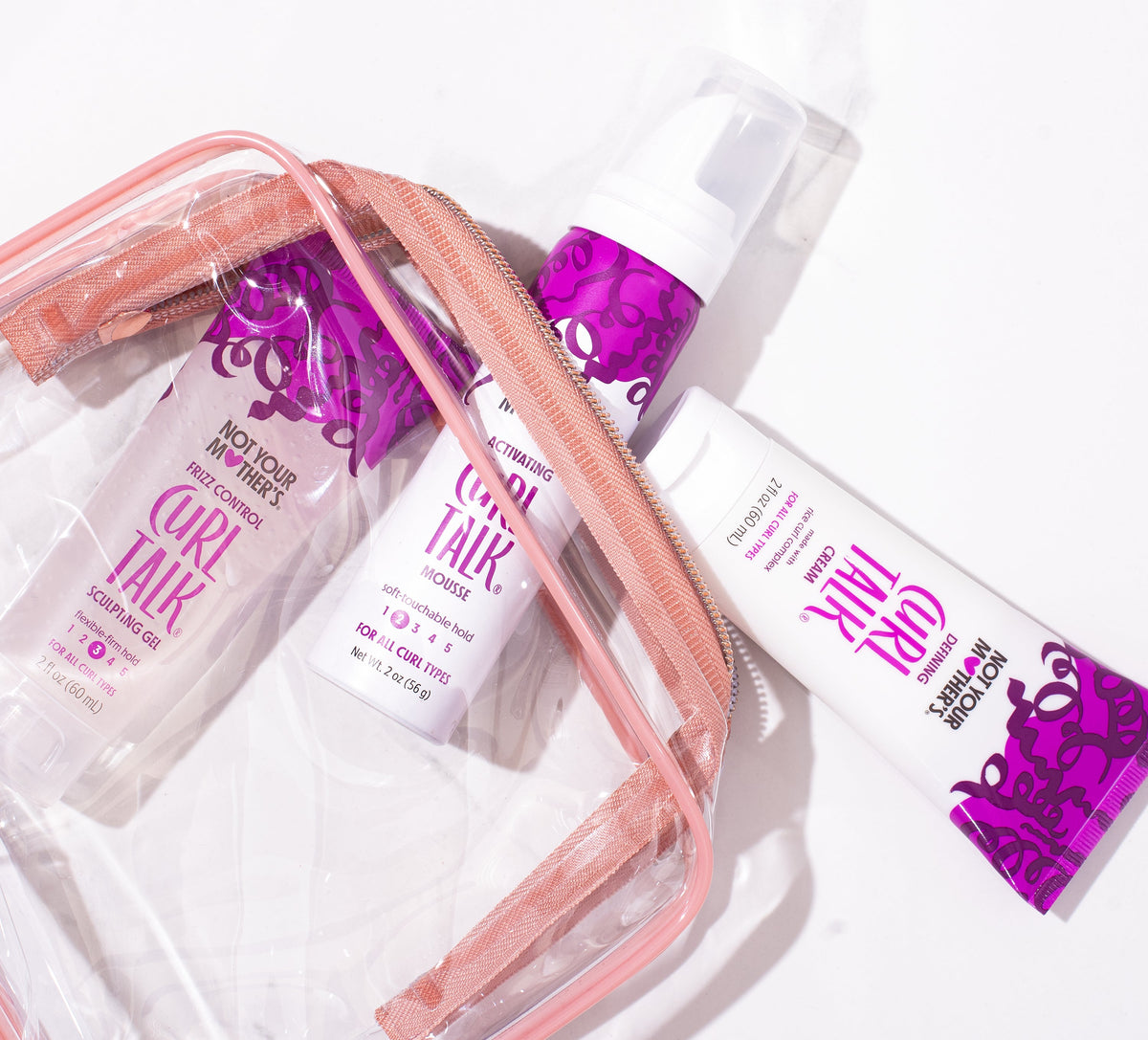 Curl Power
We absolutely love the way that curls are back in a big way. From loose ringlets to tight coils, to big bouncy curls that make everyone take notice, curly hair is taking center stage again and we're here for it! But here's something most people don't realize about curls – curly hair can take a bit of work to look perfect.
Here are a few styling tips for perfect curls no matter your curl type.
Fine Curls
People seem surprised to find out that not all curls are created equal. The truth is that not everyone can have a cap full of curls. Some curly girls actually have baby fine hair that looks thicker because of the texture and ringlets. If your curls are of the less is more variety, you can style your hair to create areas of interest. Try a new part, a cute hair accessory or even an updo for a new way to show off your curls.
And for a look that allows your curls to take center stage, we absolutely love the look of a dramatic side part with a beautiful head of shiny curls. But we've also noticed that thin or fine hair can sometimes look limp. For that reason, we advise keeping your roots squeaky clean by shampooing as soon as your roots start to feel a bit greasy. Can't take a shower after your workout or want to add lift without a ton of product? No worries at all. Curl Talk Scalp Mist is a refreshing scalp treat that helps absorb sweat or even environmental odors, so that you won't be stuck with the smell of fried food in your hair after grabbing some fries with friends.
Spritz Curl Talk Scalp Mist at the roots of your hair for a quick clean feeling. Then part hair at an exaggerated side part of some retro glam. Bonus- because you're changing up your part, your hair might end up giving the appearance of being thicker than it is.
Controlled Curls:
If your curly hair tends to be coily or extra tight, you need a bit more control with your products. While Not Your Mother's Curl Talk Edge Control is formulated with a superfood oil blend including avocado, buriti and marula oil to soften your hair, it adds a bit of strength at the same time. What that means for even your baby curls is intense hydration and shine with sweat and humidity proof hold that doesn't flake or dry out curls. Better yet, Curl Talk Edge Control is also silicone free, drying alcohol free and safe for color-treated hair. Did we mention the incredible citrus jasmine scent? Ahhh. Makes your hair look great and smell even better.
All the Curls:
Is your hair curly one day and wavy the next? We made Curl Talk Whipped Cream just for you. Unlike traditional mousses, our whipped cream formulation is thick and rich. That means that hair is deeply nourished. Instead of fighting against your natural hair texture, the superfood oil-enriched formulation easily works through waves, coils, and curls. Hair looks amazing and curls are smooth and manageable. Did we mention the part where it vanquishes frizz on even the most humid days?
How to use: Shake the container and make sure to dispense product upside down into the palm of your hand.  Using a generous dollop of product and starting at the roots, work product evenly through your hair and style as you go!
Gently maintaining your curly self
Meanwhile, if you're a curl girl looking to pamper your curls year-round, may we suggest a gentler approach? Curl Talk Gentle Shampoo and Curl Talk Leave-In Conditioner are a great duo to indulge your curls. Pro tip: if your coils feel too tight, spray in Curl Talk Leave-In Conditioner first thing in the morning – before you even brush your teeth. Allow the product to penetrate and then gently work through your coils to get rid of tangles and add extra shine.