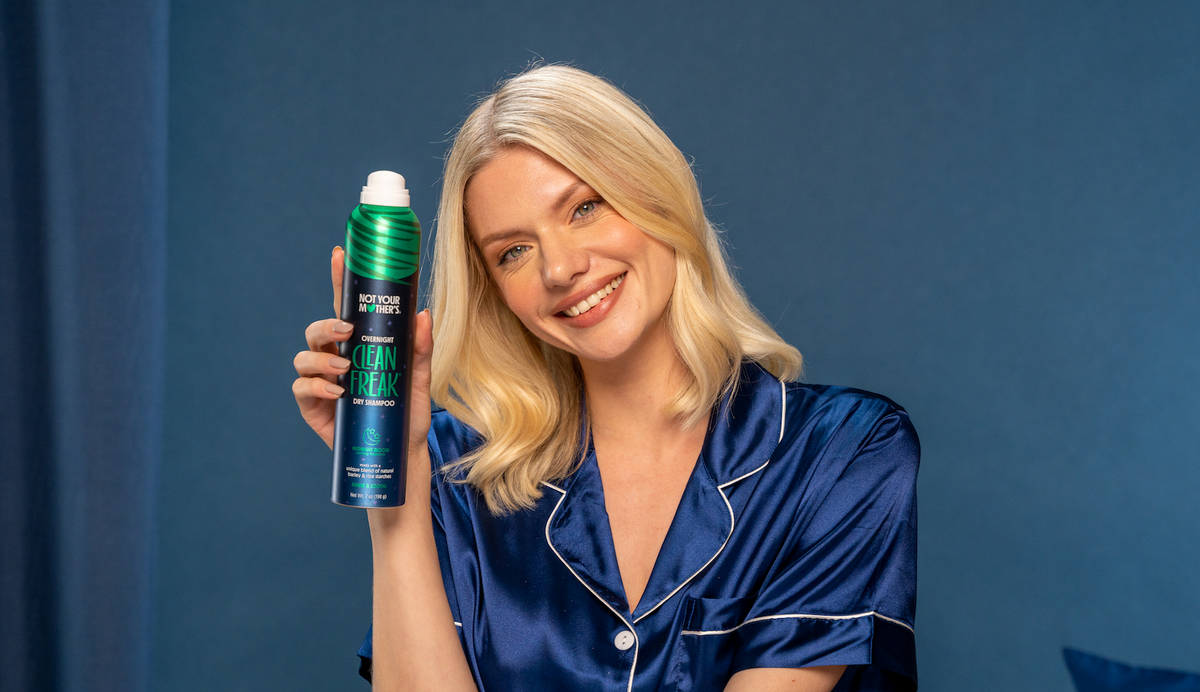 While you were sleeping (your hair got a makeover)
We've all heard the expression beauty sleep, but did you know that it's not just your face that needs some extra shut eye to stay beautiful? Believe it or not, your hair follicles — the parts at your roots where your hair growth begins — need a certain amount of blood flow to keep your mane lustrous. If you don't get enough sleep, you could actually be depriving your follicles of proper blood flow, which means your hair might miss out on certain nutrients. 
Related: Should you be slugging? We took a deep dive into TikTok's favorite trend 
Ways to help your hair while you snooze
It occurs to us that in addition to sleeping, having a nap might also be a great way to help your hair health…Or maybe that's just wishful thinking on our part! Whether you have time for the full eight hours or only a catnap, we have some great ideas to get your hair in fantastic condition.
Go dry for a while
If you've only been using dry shampoo to combat the greasies, you're missing out on a great hair fix. Not Your Mother's Overnight Dry Shampoo from our Clean Freak collection is formulated to work while you're asleep. Much like a fairy godmother, you can immerse yourself in your slumbers while the natural starches in this dry shampoo absorb excess oil. But don't worry about your hair drying out in the process. Ingredients like sage will purify your scalp and hair while chamomile extracts soothe and calm your hair. The best part is that you won't be left with any unsightly white residue. Simply wake up to cleaner looking and feeling hair.
Indulge your hair
You use serum on your skin, why aren't you using it on your hair? We formulated Hydrating Sleep On It Serum Cream, which a non-greasy leave-in hair serum that hydrates hair overnight. Apply to dry hair and leave on overnight. Wake up to softer, shinier strands and leave frizz behind. We love the fact that results last for 48 hours, so you can consider this a weekend treat if you have time. Or just breathe in the delicious Sweet Dreams scent and hit the pillow for a while.
Good for your hair, good for the planet
At Not Your Mother's we're proud to be cruelty-free, vegan, paraben and dye-free. Nearly all NYM products are sulfate surfactant-free and paraben free.
More overnight hair-perfecting tips:
Use a humidifier: If you live in an arid climate or have the heat or air conditioning on, you may notice that your hair looks parched. Use a humidifier to add more moisture to the air, and by association to your hair.
Wrap it up: If you read and enjoyed our blog post on hair slugging, you already know that sometimes curly or coily girls might deep condition their hair overnight. Try wrapping your ponytail in a sock to keep the conditioner on overnight and add humidity to your at-home hair treatment.
Add some satin or silk: For years we've been hearing that sleeping on satin pillowcases can reduce wrinkles on your face. Some hair care specialists believe that satin or silk pillowcases can also reduce the look of frizz.
Put a bonnet on it: Sleep caps are a known beauty secret for women of color for a reason. Bonnets keep hair from touching your pillow and protect your style as you sleep. If you really want to infuse your hair with extra moisture, consider keeping one bonnet just for use while conditioning your hair.