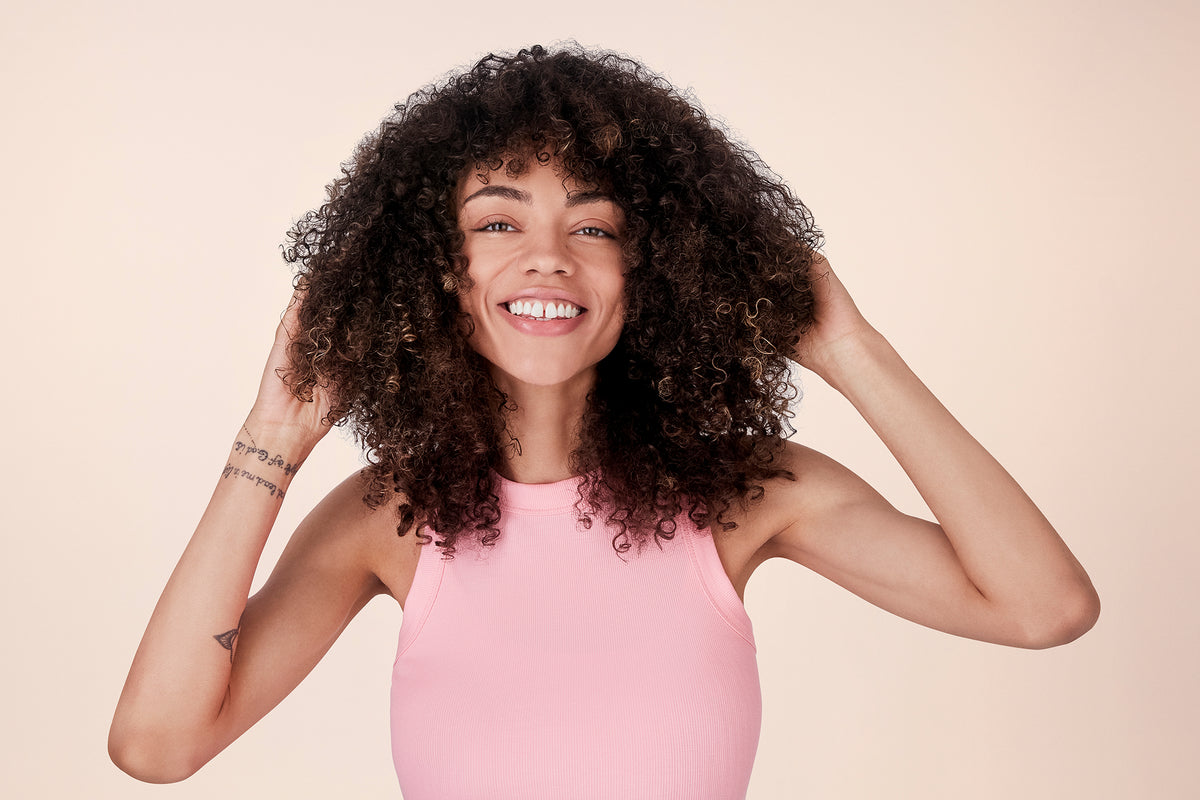 A short history of bangs, straight from the horse's mouth…or tail
Did you know the origin of the word bangs to describe the hair across your forehead was inspired by the way a horse's tail looks? While bangs are known as fringe across the pond, in the U.S. they're named for the way a horse's tail was frequently trimmed straight across. Not so strange if you consider the fact that your sleekly pulled back hair is referred to as a ponytail!
Maybe you're like Taylor Swift and bangs are always part of your signature look. Or perhaps you just want to play around with curtain bangs or fringe bangs for a single season. Whether you're a bob and bangs girl, or you pin them back and grow them out annually, we have tips to keep your bangs looking great.
Your bangs are exactly like the rest of your hair…only different
It can sometimes feel like your bangs have a life of their own – hello cowlicks – but in theory your bangs are no different than the rest of your hair. In reality though, your bangs can get dirtier quicker and might need to be conditioned differently as well.
Why do my bangs always seem greasy?
You're not imagining that your bangs seem oiler than the rest of your hair. "Bangs tend to get dirty/oily faster for a few reasons," said Madison Keene, our in-house chemist. One of the reasons is "because of constant touching while you push your bangs out of your eyes." Keene also explained that your bangs also touch a larger surface are of skin on your face which has either lotions or makeup on it.  It's especially an issue during hat season when bangs touch our faces and forehead a bit too closely. To help keep the hair on your face fresh and cute looking, Keene recommends brushing and using any one of our dry shampoos "to help absorb anything weighing them down and make bangs feel fresh and clean."
Help! My bangs are standing on end.
If your hair tends to be fine (or has a mind of its own) you might notice that your bangs are extremely staticky. For static, Keene suggests using a lightweight leave in conditioner, like our Way to Grow® Leave In Conditioner. Apply with a very light touch and experiment with how much product you use on your bangs. It's always possible to add more product, but you don't want to weigh your bangs down with too much conditioner. For a night out, you can try hair mousse for a bit extra control in your style. We also love the look of mousse used for curly hair since it helps define every single curl perfectly.
Styling tips for perfect bangs
Even if you don't have time to perfectly style the rest of your hair, at least try to groom your bangs for a more polished look. Here are a few quick and easy styling tips and some of our favorite products for bangs.