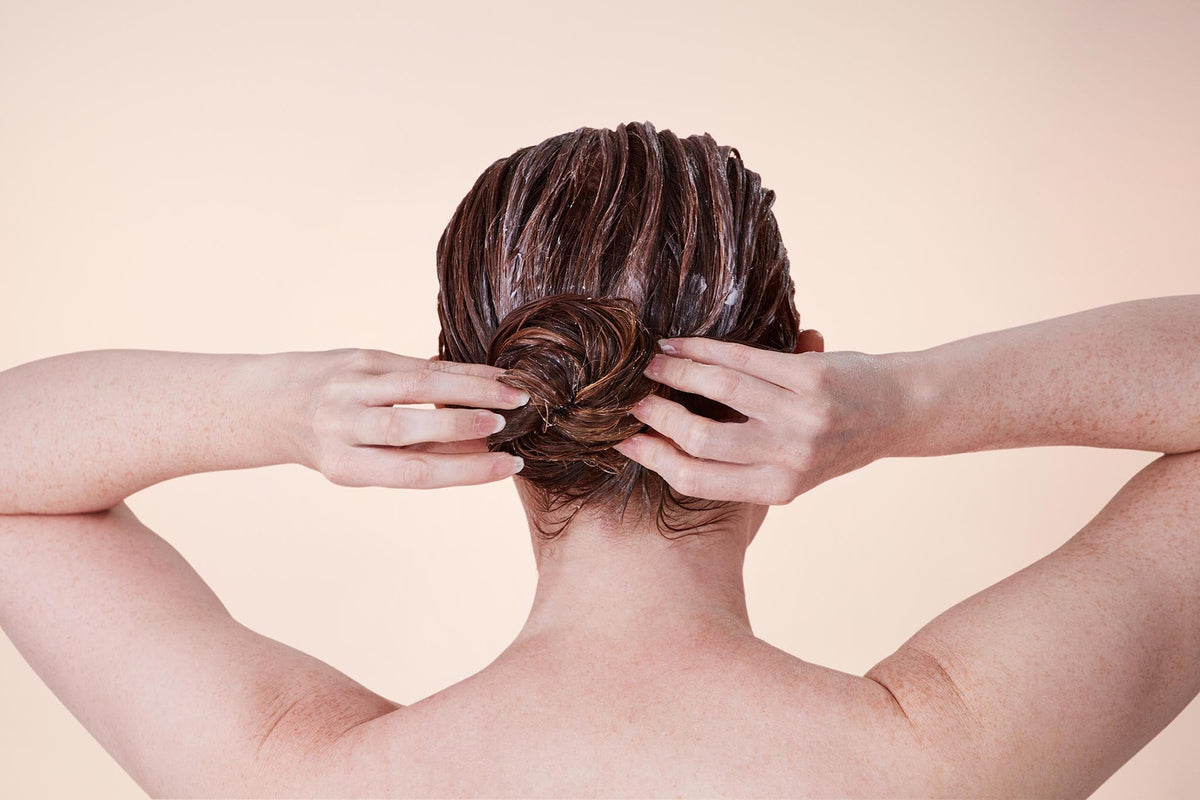 Harsh winter weather wreaks havoc on hair
Winter is here with plenty of holidays, loads of time to spend with friends and family and oh, so many reasons to celebrate. Yay!
But along with all the warm and cozy moments, comes some extreme weather that can be unkind to your hair. Between the frigid air outside and the warm, dry air inside, your hair might feel parched and look frizzy. Boo.
Remember to deep clean and deep condition your hair this time of year
We all have ideas of what we should be doing to keep hair looking great no matter the season, but it's possible we're doing it all wrong. You might be trying so hard to keep your dry hair from looking damaged, that you avoid deep cleaning your hair when it needs it most. "Deep cleaning can help stretch wash days even further, so you don't have to wash as often," said Riley Johnson, Not Your Mother's Direct to Consumer eCommerce Specialist.
So how often should you be deep cleaning and deep conditioning your hair? "Deciding how often you wash and condition your hair is up to you," Johnson said. "Things like weather, products, and free time can determine whether or not you wash your hair.  We recommend listening to your hair, but don't overdo it!"
Johnson shared some of her favorite products including the Curl Talk™ Scalp Care Cleansing Oil  which removes buildup and adds a moisture boost. It also has targeted ingredients to clean your scalp of all the gunk you've sprayed in. Johnson said this cleansing oil includes "avocado oil, buriti oil, and marula oil which nourish the scalp, while peppermint oil and Amazonian white clay gently exfoliate and cleanse."
Bundle up your hair in moisture
If you're looking for a conditioner to help hydrate your hair, you're on the right track. "Conditioning can help keep your hair soft and hydrated," Johnson said. And since the dry air indoors can leave your hair more prone to dryness and frizz, you should look for hair masks that deeply condition or even a leave in conditioner spray that will pamper your hair. Also worth noting, all of our products are sulfate surfactant free, paraben free, and safe for color-treated hair, so whether you have curly hair, straight hair, coily hair, or wavy hair, our deep conditioning hair masks will pamper your hair while preparing it for harsh winter weather
Meanwhile, don't just wash your hair and go about your day. This time of year, your hair may need an extra nourishing layer.  We love the way our Curl Talk™ Scalp & Hair Treatment Oil can help hydrate and nourish your hair while also taming frizz.  It's the perfect finishing touch to lock in moisture.
Mind the styling
While it's tempting to blow dry your hair until you've achieved the perfect look, winter hair tends to need less attention. Try to stop styling a few minutes before you normally would and instead allow your hair to air dry for a few minutes.
Gift yourself a spa day…for your hair
For some reason people seem to rush through the conditioning process. We recommend washing your hair and then smoothing in a thick layer of your favorite deep conditioner. If you have the time for it, after applying a hair mask, tuck your hair in a shower cap. You can do some tasks around the house or tidy up or scroll through social media while the mask does its thing!  Rinse your hair thoroughly afterward.
Johnson recommended the Curl Talk™ Deep Conditioning Mask which she said is an "intense conditioning treatment that hydrates and nourishes dry, damaged hair, and leaves your curls soft to the touch." Did you know products developed for curly hair can help with playing up natural waves in some straighter hair textures as well? Experiment with products developed for different textures and you might be pleasantly surprised with the results!  
Our Winter Hair Top Picks
Even if you don't have beachy waves right now, there's no reason to give up on living your hair's best life no matter the season. We selected a few of our favorite products to help you achieve the perfect winter haircare routine.