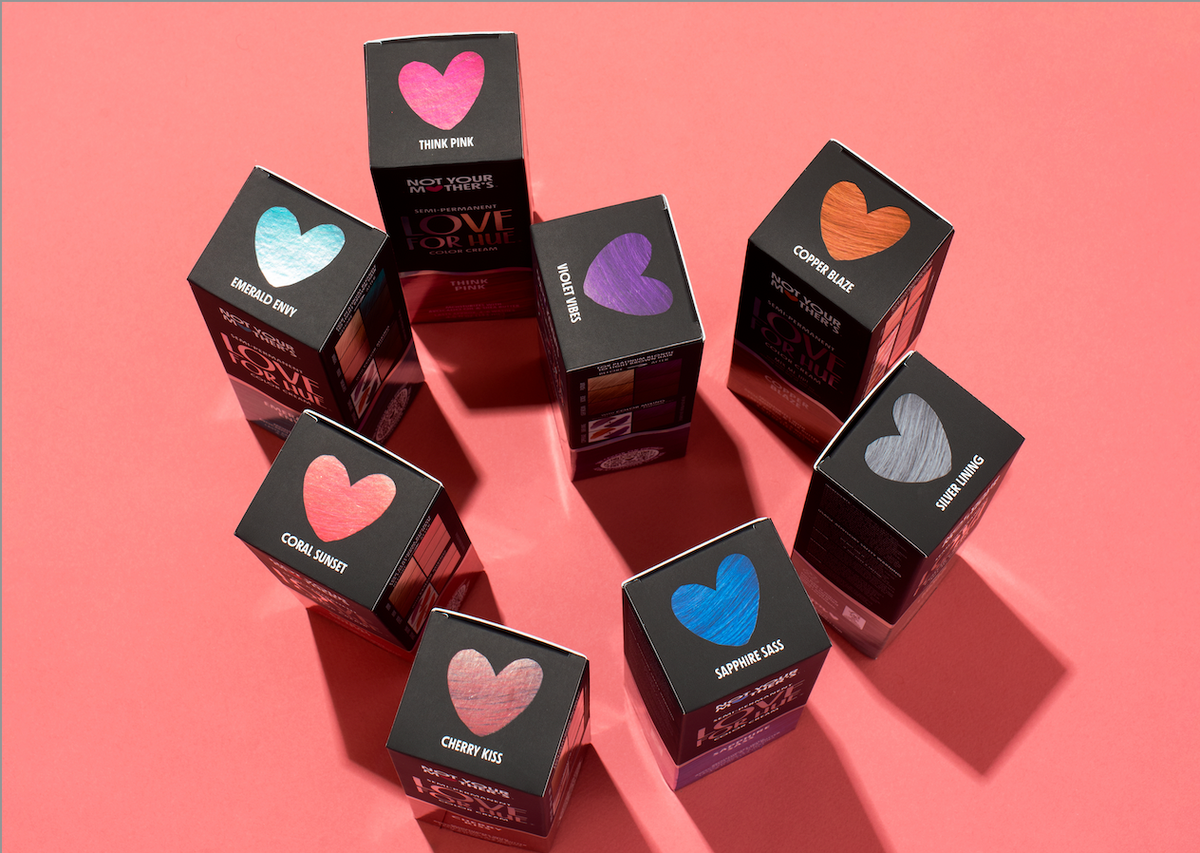 Celebrate Galentine's Day this Year…With Great Hair!
This is the time of year for love — self-love, that is — with loads of reasons to celebrate yourself and your besties. If Miley Cyrus's hit song Flowers taught us anything, it's that we don't have to wait around for someone else to buy us lovely blooms. Come to think of it, there's no reason to wait to get all dressed up, do it for yourself, for any occasion, or none at all. And while everyone else worries about what to wear on Valentine's Day, you can step out (or stay in) the night before with your best friends. And that includes having tons of fun with your hair color and hairstyle.
The Pink Link
In much of the country, winter can be incredibly blah, but that doesn't mean your hair should be. A hair color boost with lift your mood and is a fun conversation starter as well. We're obsessed with our new Love for Hue Semi-Permanent Hair Color. And while we try not to play favorites, right now we can't get enough of the taffy-pink goodness of Think Pink.
Love for Hue Hair Coloring Clues
Ready to get started on your hair tinting adventures? Here are some tips and tricks:
You can safely and gently tint your hair for a few weeks. If you're not ready for a permanent commitment to any color, you're in luck. Love for Hue is ammonia and peroxide free, for a gentler color experience.
Make your highlights pop. Since the entire color collection is safe for natural and color-treated hair, you can have fun with highlighted hair. Use the cool brush that comes with each box of Love for Hue to apply color on only the highlighted section. You'll look like you have cute pink streaks that will last for about four to six shampoos. And while color works on natural hair as well, it will show up most on hair that's light brown or blonde (or even silver will look amazing!)
Double up. We love sharing pro tips, and here's a fun one. You can easily create a lighter look by mixing our Silver Lining color with Think Pink. Or if you're feeling creative, create your own combination of colors. Mixing Think Pink with Violet Vibes or Cherry Kiss creates more intensive color play. 
It won't damage your hair. Love for Hue (like most Not Your Mother's Products) is made with love and good vibes only. It's Sulfate surfactant-free, silicone-free, paraben-free, cruelty-free, and vegan and made in the U.S.A.
Related: Date night hair ideas even if you aren't going out
 Cute Galentine's Day Styling Tips:
Now that you've got your color sorted, you can get really playful with your hairstyle. 
Go for some twists: If you have chunky highlights (that are now pink or even fuschia!) you can create an adorable look that's easy to create.
Wash and style hair as usual

Spray a bit of

Plump for Joy Thickening Hair Lifter

at the roots

Separate highlighted hair into sections and roll each loosely.

Either continue to roll until you've formed a small bun and then pin it into place. Or, feel free to create rolled sections and then loosely pin them randomly around your head.

Pull out a few loose sections of hair near your hairline and around the nape of your neck.

Use

She's A Tease Hairspray

to secure your style.
 Just add braids: If you love the look of tiny braids, you'll really love pink or purple plaits! It's similar to the styling idea above, but instead of twists, you'll create tiny, tinted braids.
Wash and style hair as usual. If you like the look of messy braids or a bit more body, skip the shampoo and conditioner and instead use

Clean Freak Unscented Dry Shampoo

.

Divide hair into several sections and try to separate the areas that are tinted pink or purple.

Divide the pink sections into three and start braiding each section so that the pink parts stand out.

Pin into place or create rounded sections, like little braided buns.

For an extra cute look, pull your hair into a ponytail and then wind the pink braids around the base of the ponytail and pin it into place.

Use

She's A Tease Hairspray

to secure your style.
Bonus points: If you're very creative, you can pin your braids or twists into the shape of a heart.